Apple recently introduced Object Capture, an API in the macOS Monterey platform that allows developers to convert 2D images of real-world objects into 3D models that optimized augmented reality technology (AR).
Object Capture allows the creation of a 3D image using a collection of 2D images. You'll be able to take photos on your iPhone or iPad and then create a real 3D model by using your Mac computer.
Object Capture - a simple and powerful API on the macOS Monterey platform that allows developers - like Wayfair, Etsy, etc. - to create high-quality, photo-like 3D models of objects in the world in minutes by taking photos on your iPhone, iPad, or DSLR camera and turning them into AR-optimized 3D models.
Users can also capture high-quality videos of real-world objects in just minutes and convert them into AR-optimized 3D models.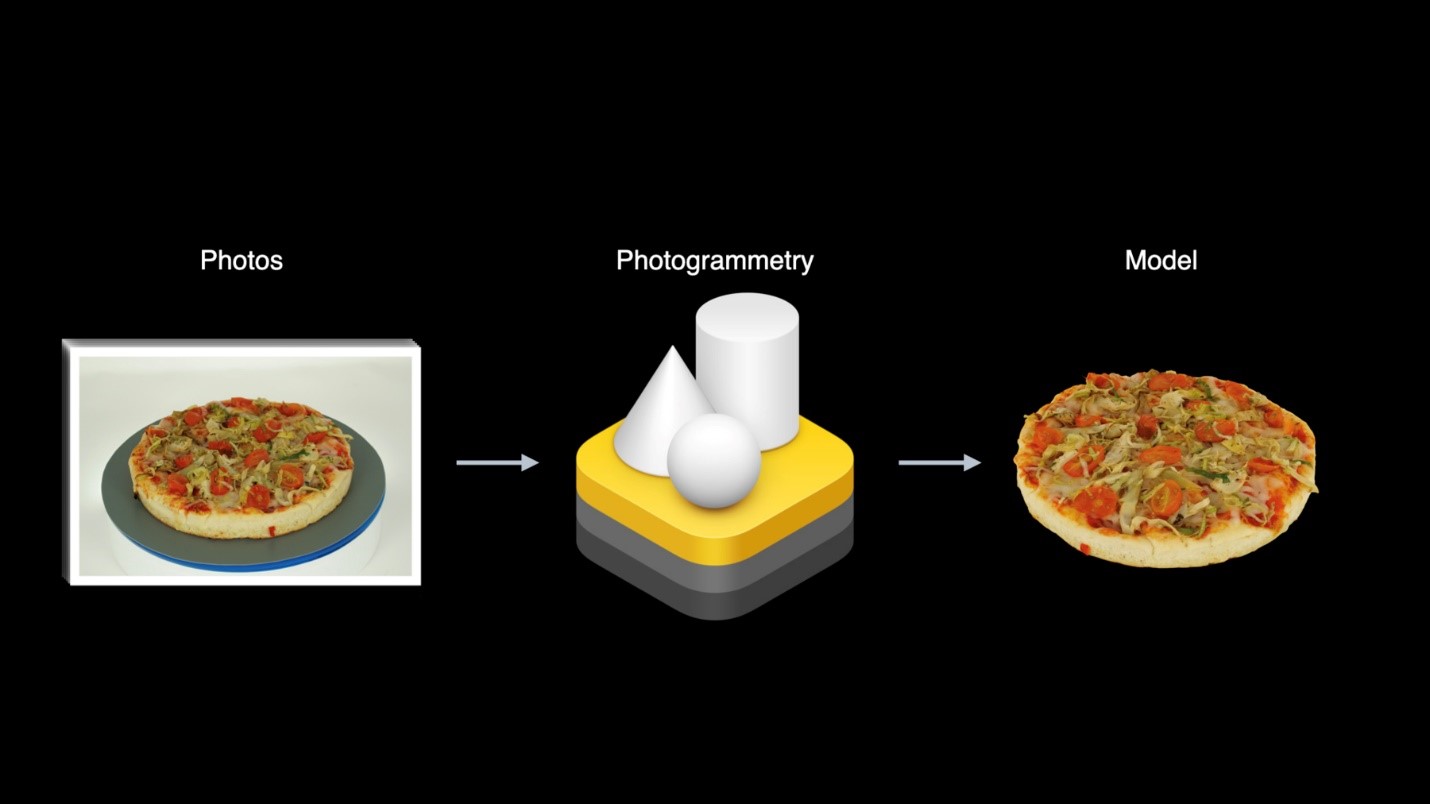 These models can be viewed in AR Quick Look or added to AR scenes in Reality Composer or Xcode, making it easier than ever to create amazing AR apps.
Developers like Maxon and Unity are using Object Capture to unlock entirely new ways of creating 3D content in some of the leading 3D content creation applications, such as Cinema 4D and Unity MARS.
According to Apple's report, there are currently more than 1 billion active Apple AR devices in the world. With the new Object Capture API in the RealityKit 2 framework, developers can also enjoy greater control over image, sound, and animation. They can create more realistic and complex AR experiences.
"The lack of AR content has long been a major constraint on the growth of the entire AR industry. This time, the launch of the Object Capture API functionality will provide significant technical support for the production of AR content. This is expected to accelerate the development of the AR industry," said an AR technology developer.
This all-new feature will also be integrated into the Unity AR Companion application on iOS. Unity has revealed its AR Companion app for release later this fall, and full documentation will be available soon.
It is worth noting that this new technology also supports processing of all existing image sets. If you took pictures years ago of a favorite heirloom, but that heirloom is now lost; this technology will help you, you can see the object in full 3D again with just the pictures taken before.
Apple's announcement of this functionality could give more creators access to AR, and in the future we'll likely see indie game developers, mid-range studios, college students, and more start using Object Capture and create lots of cool AR content.