Concept Design
Hado The Jungle is a minigame implemented in the AEON Mall Vietnam mobile app including the previous game Hado The Hunter, users need to choose the AEON Mall Ha Dong in their setting to experience the game and try their best to win multiple promotion vouchers and valuable gifts. These vouchers are available at all stores located in AEON Mall Ha Dong.
With a jungle theme, all the graphic and game elements are detail-designed to create a natural scene containing multiple trees and plants. Moreover, the AEON Mall Ha Dong branding is delicately delivered in the game through their mascot - Hado The Lion. Marvy also designed the tribal costume for the game character so that the visuals will come together in complete harmony.
Hado plays as the representative of users and takes care of the tree by watering, trimming, and fertilizing it, making the game addictive and interesting.
UI/UX Design
UI/UX design holds a crucial role in creating a complete game. Therefore, our team follows the game's theme to design interactive buttons, tutorial boards, and every little detail to create an interface that's visually stimulating and user-friendly. Allowing users to have the best experience playing the game.
1. UI - User Interface
Visually-stimulating interface
Logical interactive buttons
Concise content, delivers the core message to help users navigate and experience the game with ease
2. UX - User Experience
The game is integrated directly into the AEON Mall Vietnam application, which saves users the time of searching and installing another app. Instead, all they need to do is go to "Game", tap on "Hado Rung Xanh" and get quick access to the game. After accessing, a tutorial board will display on the screen to explain the features and the gameplay. The game's interface is studied and designed with the purpose of creating a neat layout with coherent content to make it user-friendly.
Art Design and Animation
Based on the forest theme, the objects in the game are designed to simulate a small tropical forest. The objects are beautifully coordinated in terms of visuals, the character appears in a modern tribal costume, the cute appearance leaves a good impression on the users. However, to ensure performance on mobile devices including 2 popular operating systems, Android and iOS, Marvy team has optimized these graphics, but still retains the sharpness and the visual coordination in order to meet customer's requirements.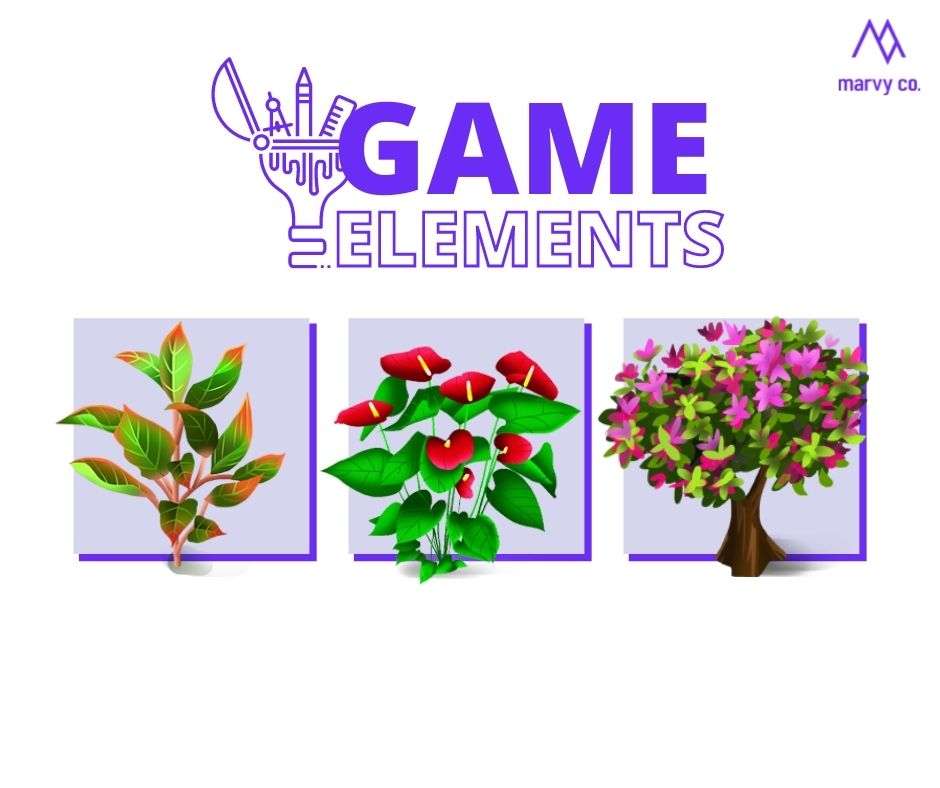 Plants in Office: The most simple plants with 2 growing periods
Plants in Garden: More complex with 3 growing periods
Elite Plants: The most complex plants with 4 growing periods
Besides, the Hado character is animated with three common actions that represent taking care of plants. Thanks to this animation, the game can be more engaging for players.
Game Development
Integrate game into AEON Mall Vietnam application
Certain amount of Đô-lá can be redeemed for prizes; the voucher is valid for use at AEON Mall Ha Dong
Highlighted Features: Our team developed multiple interesting features for the gameplay to enhance users' experience
Language: English and Vietnamese
Two interfaces: Interface with the whole botanic garden and interface with one single plant
Planting feature: Watering, trimming, fertilizing
Mission list: In the mission list are tasks that can be done on AEON Mall Vietnam app, such as: follow a vendor, read 2 articles, etc.
Prize redeem: Once the user has finished their task and their plant is fully-grown, they'' get a prize equivalent to the Đô-lá they've earned. The more Đô-lá they earn, the better chance they have to get bigger prizes such as Samsung Galaxy A32, Airpods 2, etc.
Voucher inventory: With each grown plant, the user is allowed to choose any voucher they want
CMS Development to help AEON Mall manage their vouchers and gifts information
How to play
Step 1: Download AEON Mall Vietnam app
Step 2: Choose AEON Mall Ha Dong
Step 3: Go to "Game" and choose "Hado Rung Xanh"
Step 4: Pick any plant of your liking
Step 5: Take care of the plant by watering, trimming and fertilizing
Step 6: Complete given missions to earn points and help the plant grow faster
Step 7: Earn Đô-lá once the plant's grown to redeem prizes
Step 8: Continue to with other plants to create your own forest and get more prizes